You Can Do a Graphic Novel Column
You Can Do a Graphic Novel is a weekly column by Barbara Slate that facilitates creativity and self-expression.
Parry Teasdale, Editor of The Columbia Paper, wrote:
The "You Can Do a Graphic Novel" column is a wonderful addition to The Columbia Paper. Its straightforward, practical approach and clever design are especially appealing to young readers, although I can attest that it gets the attention of an older demographic, too. Most of all, it brightens the page, with its combination of a strong image and a reader-friendly length. It's smart and helpful and will keep readers coming back to the paper for more.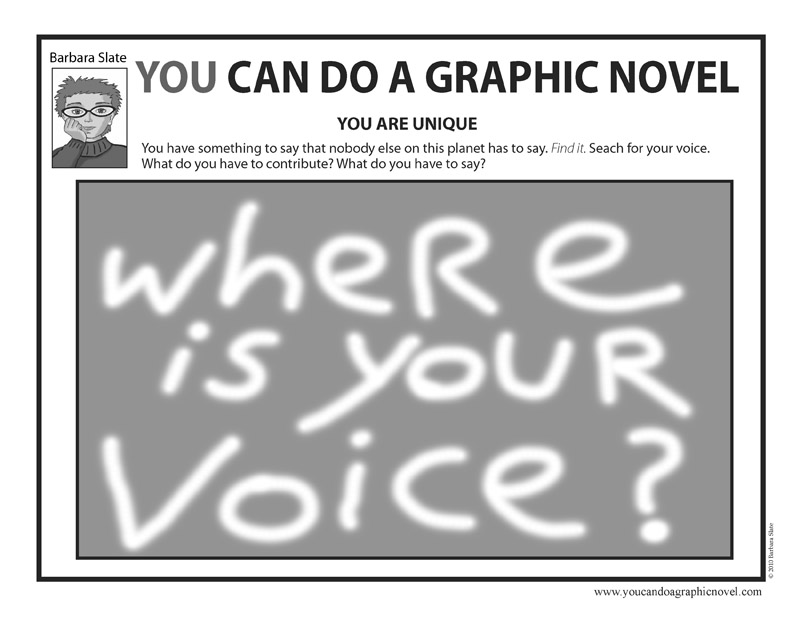 Click the image to view the next installment.
©2011 BARBARA SLATE